What is Flexible Tuition?
The Flexible Tuition Program gives families an opportunity to apply for reduced tuition with anywhere from 10%-90% off of the regular tuition rates according to a family's financial situation.
How is Flexible Tuition different than financial aid?
The focus of the Flexible Tuition program is on what parents can pay for their tuition, rather than looking at a grant or an award.  This program offers a range of tuitions to support the economic diversity that is such an important component of our school community.
How does Flexible Tuition work?
New Horizon uses a neutral, third-party organization to assist in the evaluation for Flexible Tuition.  That organization is FAST, a service provided through Independent School Management (ISM) and is used by schools across the country to provide flexible tuition analysis.  FAST offers families a secure online application system. Information entered in FAST is shared confidentially with New Horizon's Flexible Tuition Committee.  The school does NOT receive any funds from FAST.
To cover the shortfall in tuition, the school allocates some funds to NHSP based on the needs shown by families that apply. In addition, a portion of the school budget is allocated towards discounted tuition.
However, we appreciate every family's willingness to make their best commitment to prioritize their lifestyle spending towards their child's education in order for the school to remain financially healthy to provide the best educational program possible.
Can any family apply for Flexible Tuition?
We encourage families who have concerns about their ability to afford the regular tuition rates to apply through FAST.  The school works with every family to help set tuition based on the family's unique financial situation.  It is impossible for the School, or for a family, to determine the exact level of tuition, however, unless the entire FAST application is completed accurately.
All applications for Flexible Tuition are confidential.  New Horizon School does not share a family's financial information with other families or with New Horizon School faculty.
What factors affect Flexible Tuition decisions?
The formula used to evaluate tuition level considers many factors that may affect a family's ability to pay, including income, assets, family size, cost of living, unusual expenses, and other discretionary costs.
What is the Flexible Tuition application process?
To help us objectively assess what a family is able to contribute to education expenses, NHS uses ISM's FAST (Independent School Management's Financial Aid for School Tuition) as a trusted third party. We use FAST to provide a baseline for our flexible tuition determinations. The school does NOT receive any funds from FAST. The online FAST application must be filled out thoroughly and accurately for the school to consider a family's true financial situation. Incomplete or inaccurate applications will not be considered, and families may be contacted by FAST personnel to verify information.
Here are the required steps to follow: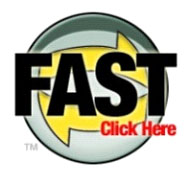 Complete the online FAST application. There is a fee for the application, so please have a credit card available.
Submit all 2019 tax forms including ALL schedules, W2's, 1099's, (from prior year) and last 2 paycheck stubs (current year). If you own a business, you must include Schedule C form and any other corresponding documents related to the business. If there are any questions or concerns you may be asked for current banking records. These must be scanned and submitted directly to FAST.
Complete 4506-T IRS Tax Verification Form, Authorization to Release Form, and scan and submit directly to FAST.
Aldeen Application Form (for returning 1st to 8th Grade). Please note: This is a separate application that must be submitted by April 16,2021. Contact the Business Office to see if you qualify.
Important:  For all families applying for Flexible Tuition, we ask that they complete the FAST application PLUS the Aldeen application (if applicable) in order to gain access to additional funds for the school to be able to provide tuition discounts.
What are important deadlines related to Flexible Tuition?
All returning families must complete the FAST application and submit the necessary forms by December 15, 2020. Please note: FAST and Aldeen, applications are not reviewed unless a student is re-enrolled for the new school year
The FAST application and submission of necessary forms for new families applying to NHSP should be submitted along with new student online applications. To be considered for the Priority Admissions cycle, you must submit the FAST application and tax returns by January 22, 2021. To be considered for the Second Admissions Cycle, all documents must be submitted by April 23, 2021. Please note: applications are not reviewed unless all documents are complete.
Current Families Deadline: December 15, 2020
New Families: 
1st Admissions Cycle – All documents due to Business Office by January 22, 2021. 
2nd Admissions Cycle – All documents due to Business Office by April 23, 2021. 
What if the prior year tax returns and other required forms are not submitted with the application?
In order to provide the NHS Flexible Tuition Committee and the Aldeen Foundation with the most accurate information to make appropriate decisions, prior and current tax returns are required. If you own a business or self employed, you will need to supply the committee with the correct schedules and itemized deductions.
The committees will NOT be able to review a family's applications (NHS) without the supporting documents. Flexible Tuition evaluations received after the deadline will be processed only after on-time applications.  Reduced tuition may not be available for late submissions, and any taxes not submitted prior to the school year will result in no award given.
Does Flexible Tuition continue throughout a student's years at NHS?
NHSP expects families to submit updated financial information each year so that tuition levels can be adjusted as needed based on changing circumstances.
What is the Aldeen Foundation? (1st-8th graders only)
The Aldeen Foundation provides funds to NHSP to support the needs of the families in being able to send their children to the school.  This organization has a separate application process, and families are responsible for ensuring they get these applications in on time and complete. The application is due April 16, 2021. The school will encourage families to apply if they meet Aldeen Foundation criteria.
What if the Aldeen Foundation grants us an award; does it lower my flexible tuition amount? (1st-8th graders only)
No. The school works with the Aldeen Foundation to help support families' access to a NHSP education. Funds allocated by Aldeen will go directly to the school and will help cover the shortfall for a family's flexible tuition allocation.
What if parents are separated or divorced?
The school requires that each household or parent fills out the FAST application and submits the paperwork separately. The school looks at the assets of both parents and households. The school cannot be bound by the assertion that one parent has disclaimed responsibility for educational expenses.
Who handles questions regarding Flexible Tuition?
Questions about Flexible Tuition should be addressed to the Director of Finance and Operations, Kim Klosterman, at flextuition@newhorizonschool.org or (626) 795-5186 Ext. 1131.