LEADERS IN TRAINING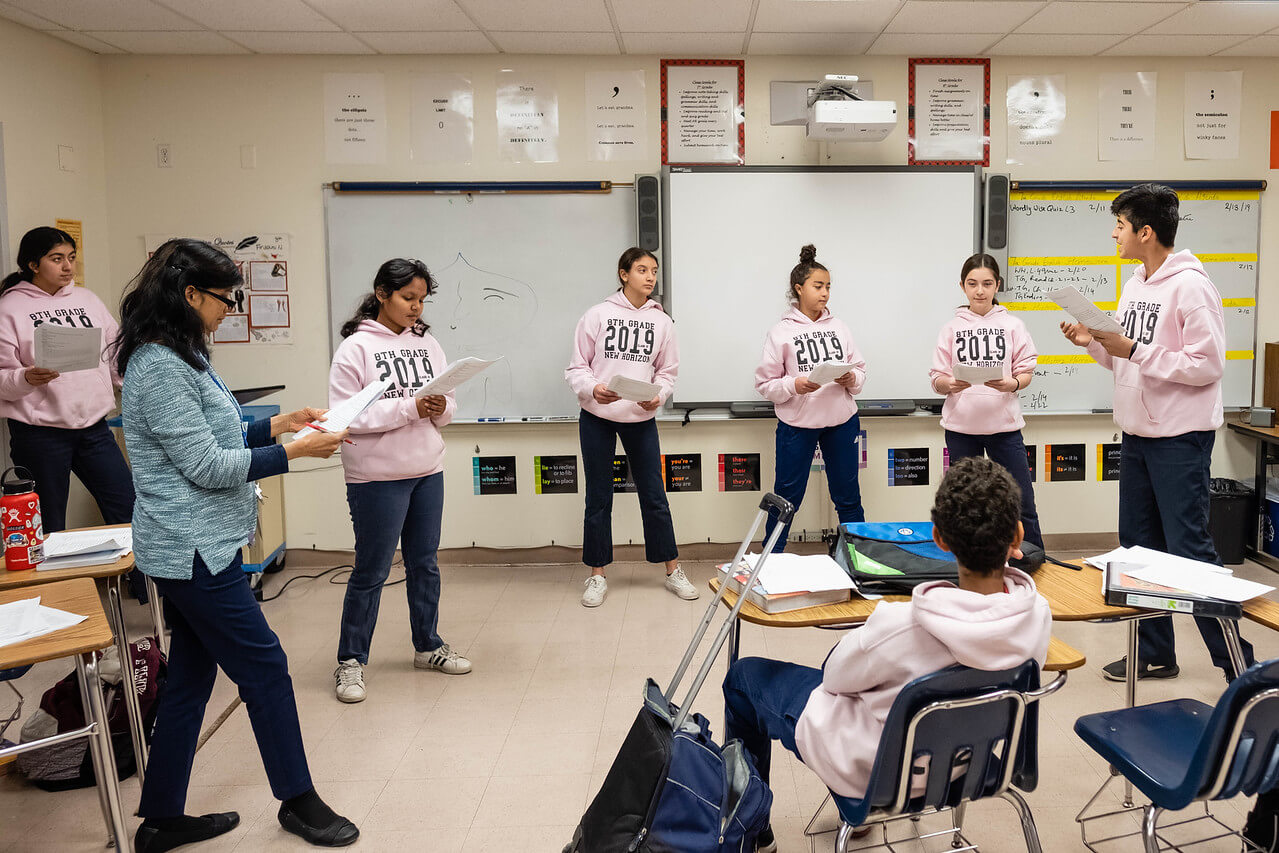 NHS provides numerous opportunities for our students to develop leadership skills, which helps prepare them for real life and remind them that everyone in some way can be a leader.
STUDENT COUNCIL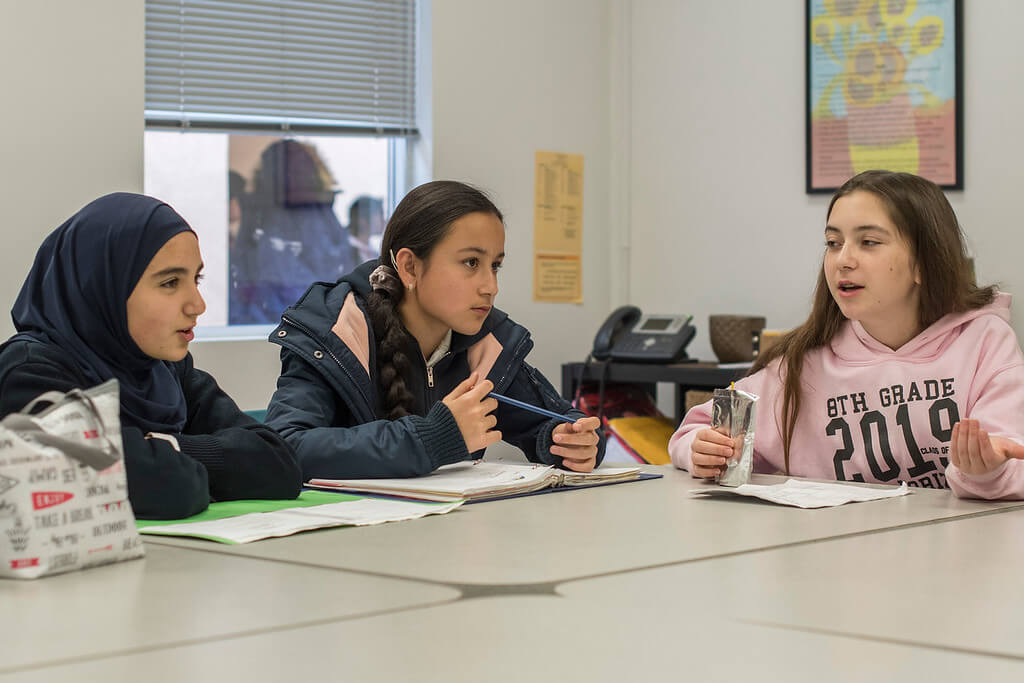 An important leadership opportunity is available to middle schoolers through the Student Council program. Student Council is a forum for elected representatives from the student body to meet weekly to discuss student issues and plan for various student activities throughout the year. Elections are held in May each year for officer positions including Student Body President, Vice-President, Secretary, and Treasurer. Elections for class representatives are held in September. Read MoreStudent Council activities include Eid Fun Day, Canned Food Sculpture Contest, Wacky Day, Talent Show, and Ramadan Sadaqa Drive. Student Council members also serve as ambassadors at various events, on- and off-campus. Read Less
KHATEEB TRAINING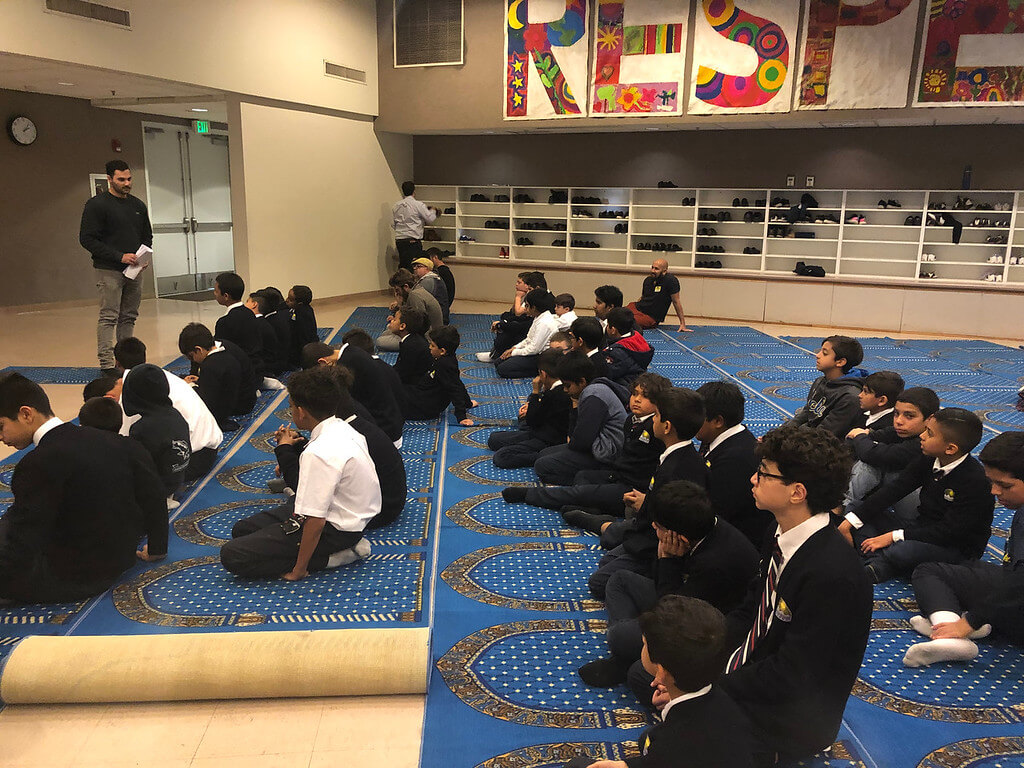 In the spiritual realm, eighth graders receive specialized khateeb training to prepare them to write and deliver meaningful khutbas (sermons) to the student body for the Friday Jum'a (congregational prayers). In the second half of the school year, the 8th grade students almost exclusively deliver the Friday sermons. On other days, students from first through eighth take turns calling the adhan and iqama and leading the prayer.
HAJJ SIMULATION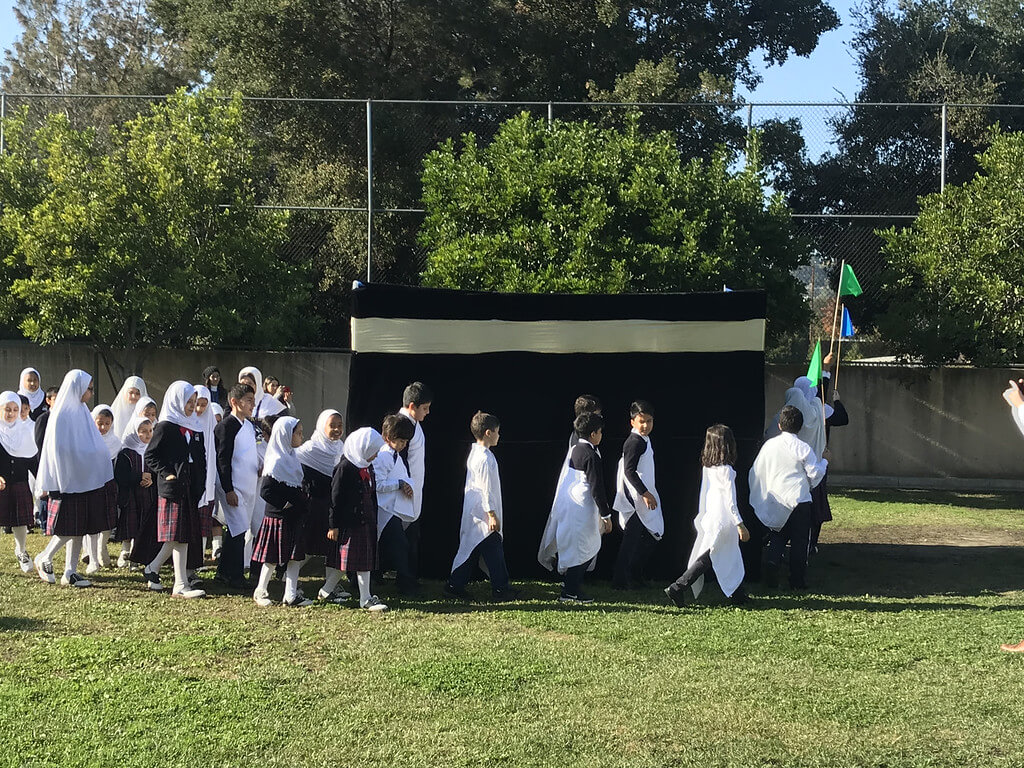 Every aspect of the Hajj Simulation each year is led by sixth through eighth graders. From Hajj guides to airline personnel to the khateeb on Arafat, these students create a real-world simulation for students in grades one through five that deepens their learning experiences.
BUDDY PROGRAM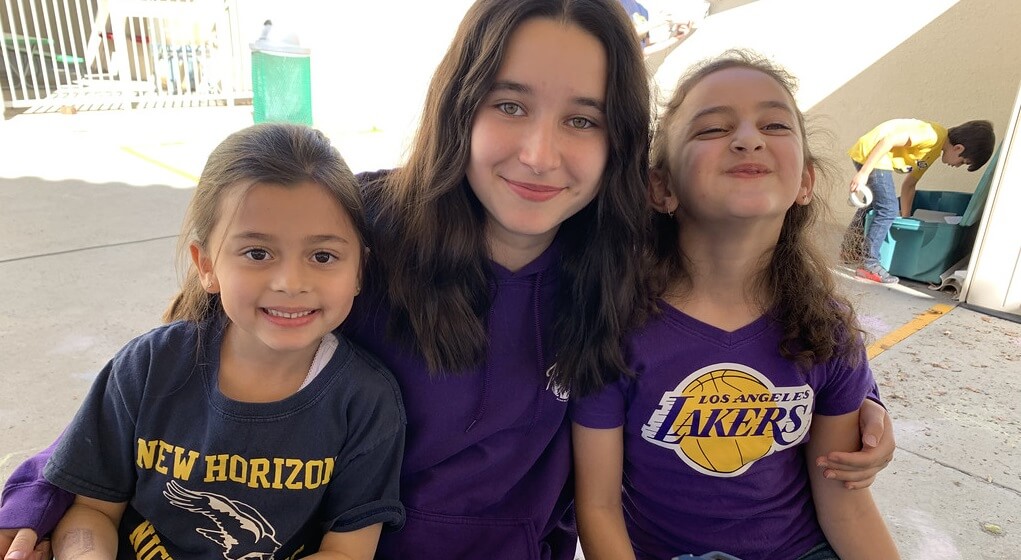 To promote the bonds of friendship amongst all our students and to give our older students further opportunities for leadership, the school has designed a Buddy Program, which pairs up students in each grade in the Lower School with students in different grades in the Middle School. Every fall, on our annual Friendly Fest, LS students visit the MS campus to meet their MS buddies and have lunch with them. The event ends with a fun game for all the students. For the rest of the school year, Read Morewhen LS students visit the MS campus for Jum'a prayer, they are joined by their MS buddies who take them inside the prayer hall and serve as role models for them during the prayer. Read Less
NEW HORIZON NAVIGATORS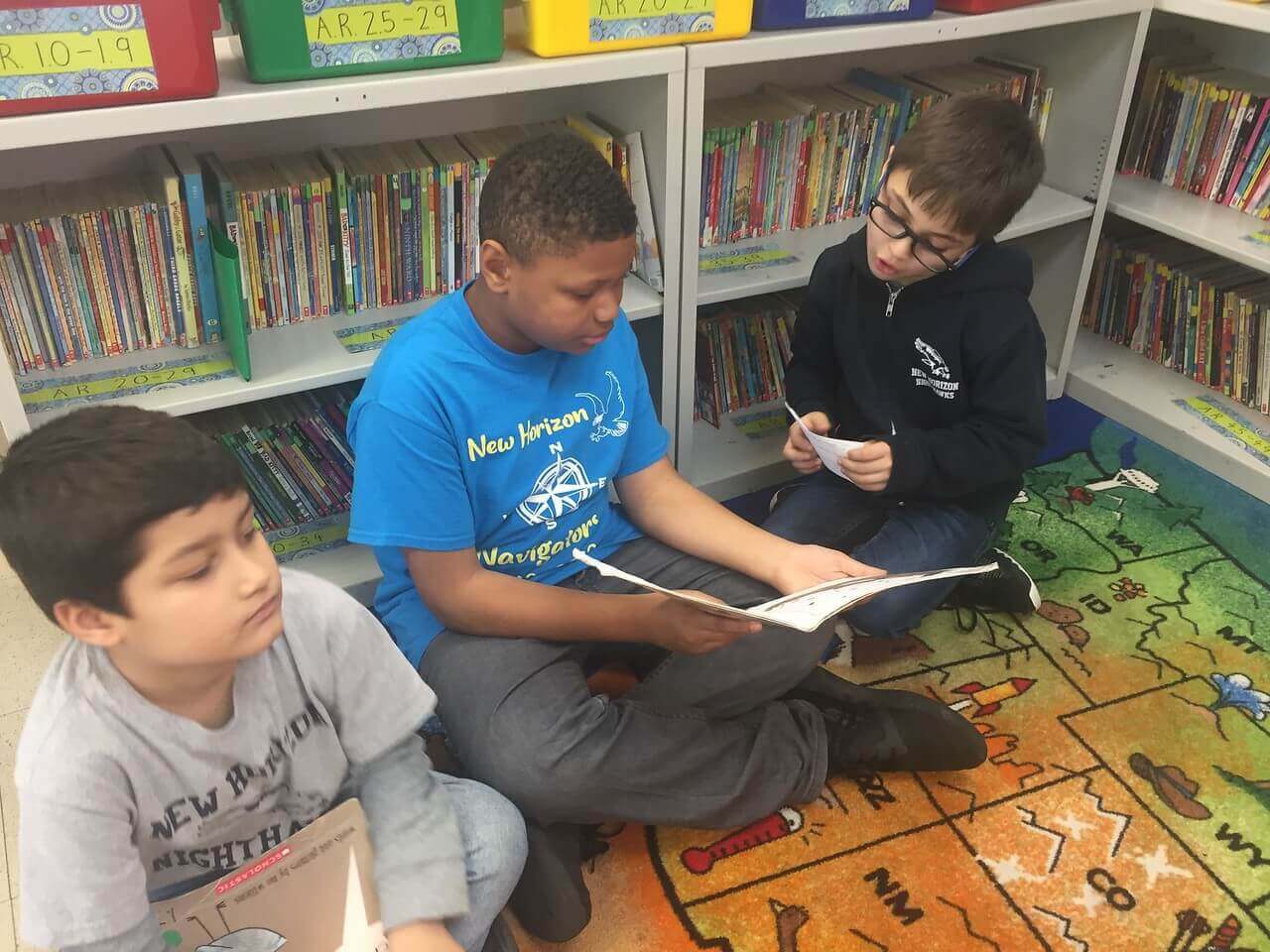 New Horizon Navigators is a leadership program at the Lower School designed specifically for fourth grade students. It gives students an opportunity to learn about the different leadership roles that are needed within a community (Lower School) and how it contributes to the betterment of that community. The Navigators are not an exclusive group that is voted for, but rather it includes all students within the fourth grade class. Students in fourth grade will receive a special New Horizon Navigator t-shirt that can be worn for special occasions such as field trips and/or spirit days.
READ ACROSS AMERICA DAY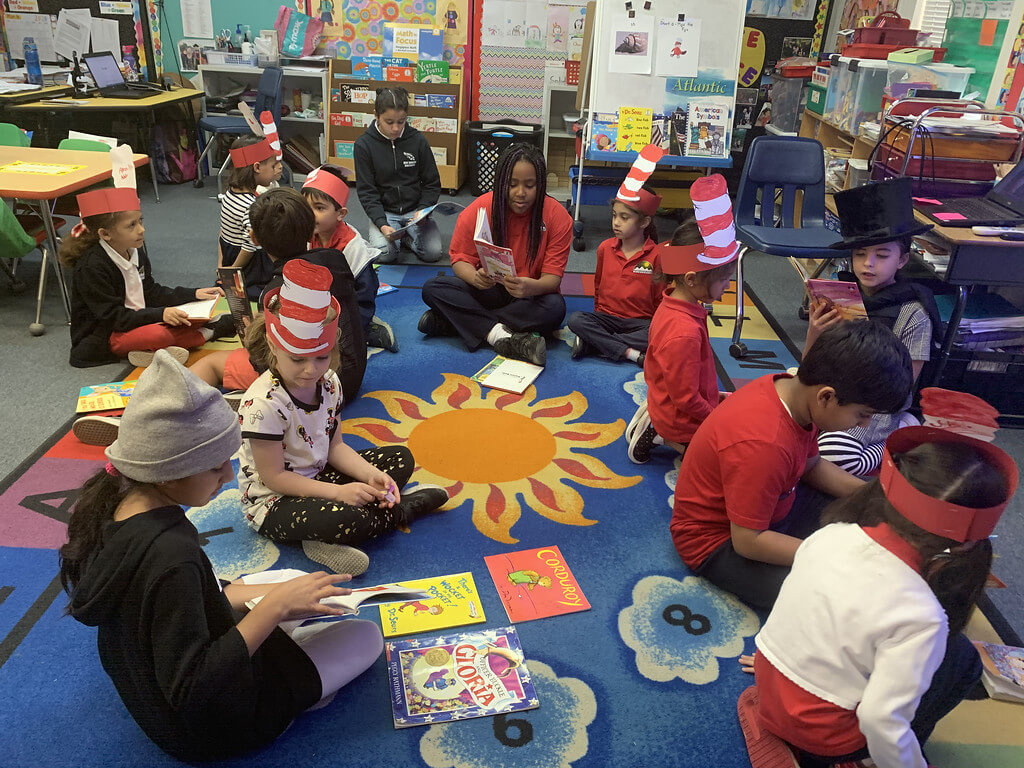 On Read Across America Day, commemorated by schools across the country, the upper elementary students spend a morning reading books to the preschool, pre-Kindergarten, and Kindergarten students.
ARABIC DAY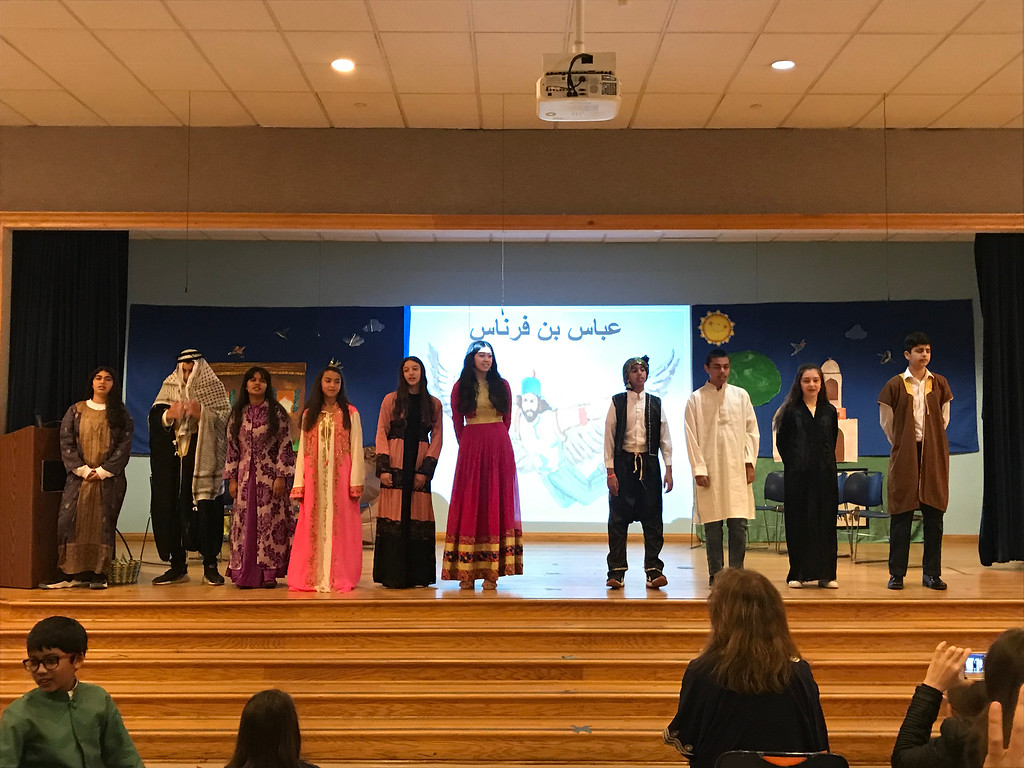 During Arabic Day, older students perform skits for younger students and conduct Q & A afterwards to check for understanding. This type of peer mentoring through inter-grade activities is a very successful learning tool for both the student teachers and the younger students.
INTERFAITH STUDENT EXCHANGE FAITH AND FRIENDSHIP DAY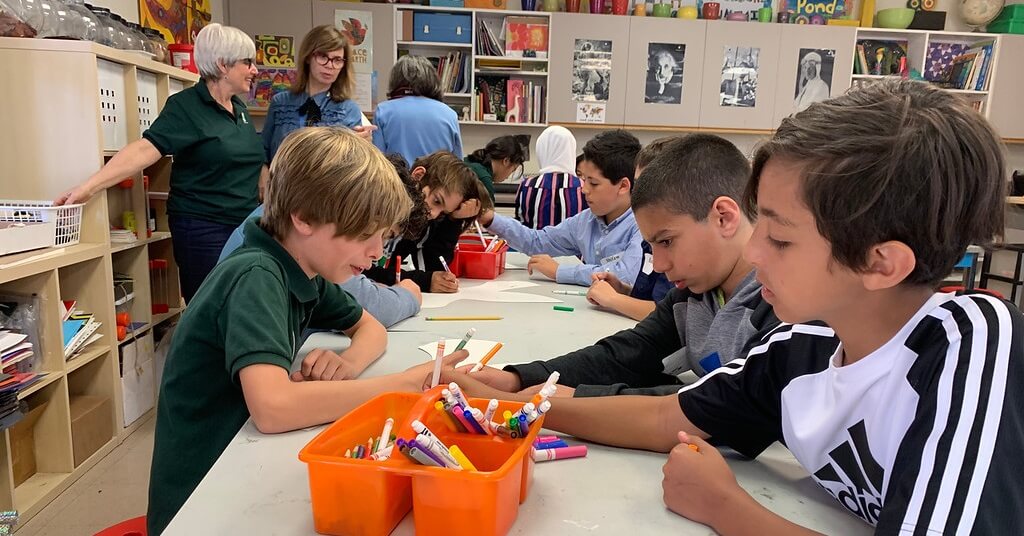 Each year, our seventh and eighth graders participate in an interfaith activity with students from a Jewish school, and our 5th graders participate in Faith and Friendship Day with students from a Jewish and Christian school. When students from the other schools visit NHS, the day is all about leadership as our students make a presentation on prayer, escort their buddies on a tour of the campus, answer questions about Islam, and make their guests feel welcome.
PEER TUTORING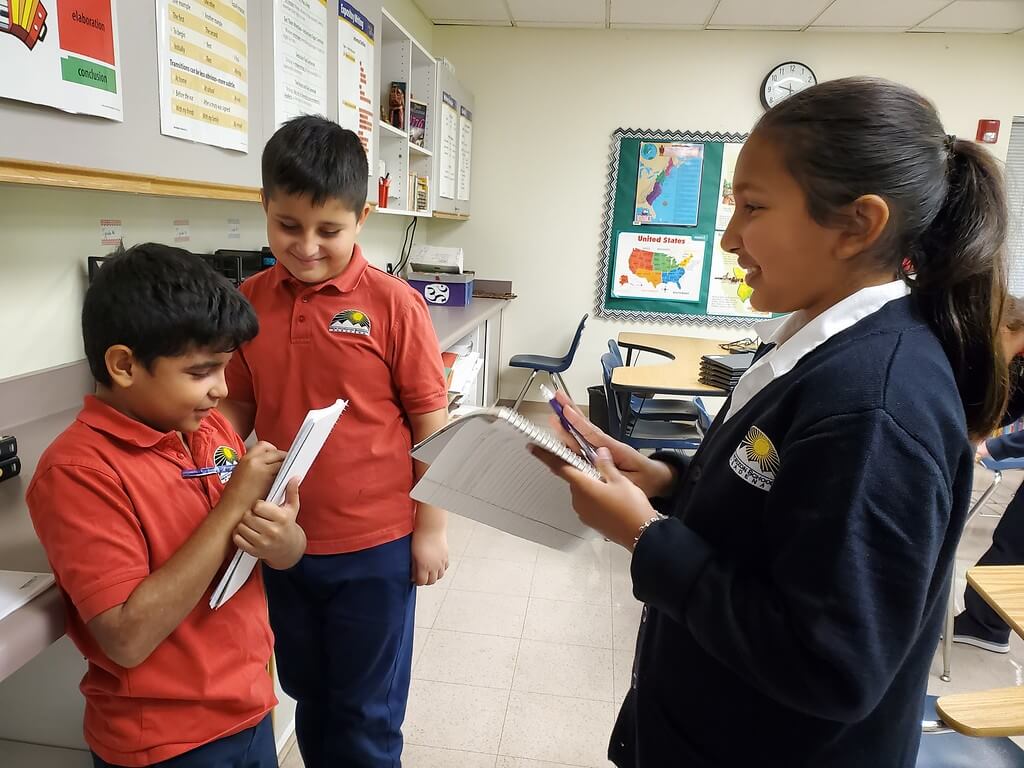 Middle schoolers can sign up each year to serve as peer mentors in our after-school study hall. These students are usually assigned to younger students, whether elementary or middle school, and they offer a supportive service in helping students work on homework or study for tests or just look up to them as role models.
ISLAM 101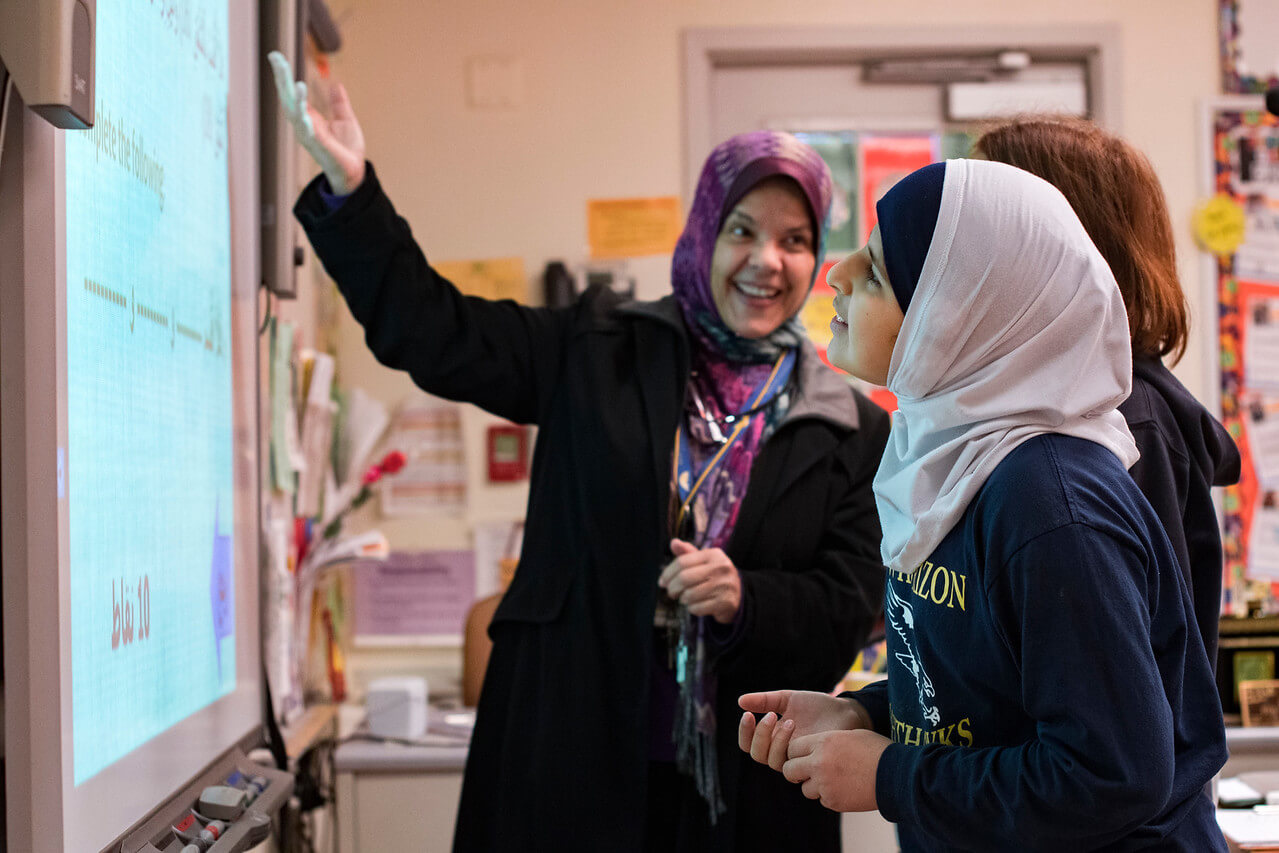 As the school's mission states, "New Horizon seeks to develop in each student a positive identity as an American Muslim." One measure of a student's confidence in their identity as a Muslim is the desire and ability to inform others about his or her faith when an opportunity arises. With the anticipated entry each year of the graduating class into high school, the Islamic Studies teacher prepares students to create and deliver a presentation on the basics of Islam – "Islam 101." It is not enough, however, Read Moreto simply design a Powerpoint; the student must be able to respond to challenging questions posed by the teacher as a way to simulate the types of inquiry they will see when they go to high school. Passing this test, in a sense, is the sign of a student's ability to stand up for what he/she believes in and lead others to a better understanding of Islam. In the world we live in today, being prepared for difficult questions must now be a critical part of our children's rite of passage. Read Less
DEBATE AND PUBLIC SPEAKING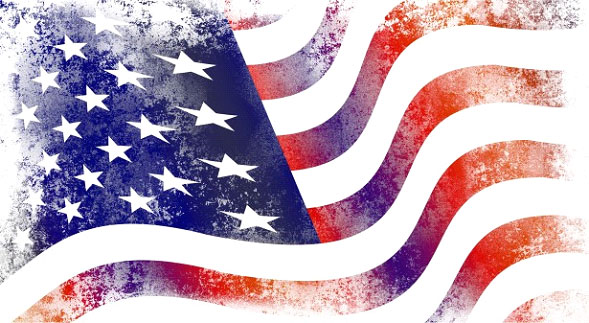 NHS places a great emphasis on equipping our students well with the skills they need to be effective public speakers and critical thinkers. To that end, the public speaking elective offered in 7th and 8th grade is a requirement for graduation. To further enhance our students' ability to think critically and present their opinions/arguments articulately in front an audience, our middle schoolers have the opportunity to join our after-school Debate Team. Under the guidance of our experienced Read Moredebate coach, the 8th grade English and History teacher, the students get extensive training to develop their debate skills and compete against other independent schools in debate tournaments organized by the Rancho California Debate League. NHS students consistently do remarkably well in these debate tournaments, securing top places in team awards as well as speaker awards. Read Less
DEVELOPING LEADERS: WASHINGTON, D.C. TRIP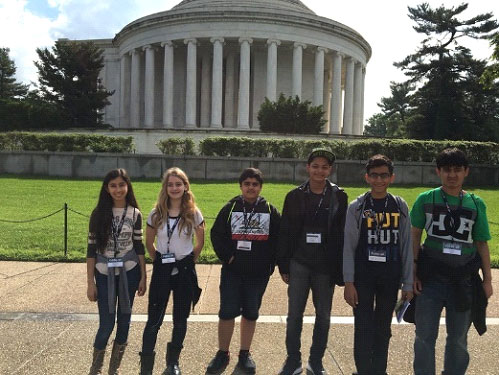 A trip to Washington, D.C. marks a momentous occasion in the New Horizon journey. It is the culminating experience of the efforts to fulfill the school's vision by instilling confidence in our students in their American Muslim identity. In partnership with the Close-up Foundation, a non-profit offering impactful, hands-on programming in Washington, this experience fosters leadership, civic participation, and connectivity to the history, founders, and ideals of our country.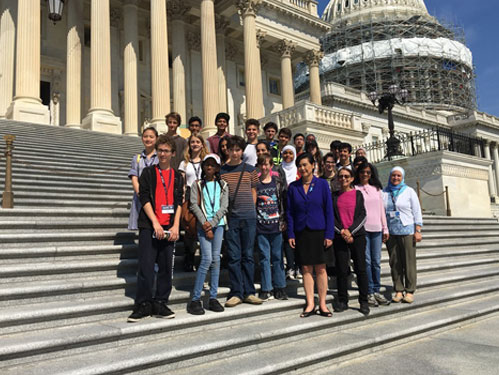 Students from across the United States come together for a 4-day experience to see their U.S. history and civic education programs come to life, to develop a greater appreciation for the history of service and sacrifice visible at various memorials throughout the city, and to witness democracy in action. From the Jefferson Memorial to the National Archives Museum to Capitol Hill, students get a close-up view of the past and present of U.S. political life.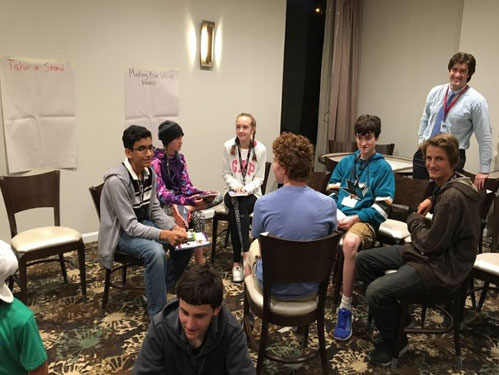 The trip also includes two major highlights: an in-person visit with a Congress member and the Mock Congress Simulation. On the steps of the Capitol or in the offices of Congress, students have enjoyed meeting with our representatives and asking important questions about their journey into public service and the current issues on their agenda. The Mock Congress Simulation allows students to take on the role of lobbyists, committee chairs, and representatives to debate public policy issues of the Read Moreday.
With a mission to "inform, inspire, and empower students to become more active citizens," Close Up ensures that eighth graders get the opportunity to envision and experience their important role as leaders in their own right.
Student Government
Read Less