Sunday, February 26 - "Composting 101 Workshop with LA Compost"(completed)
Facilitator: New Horizon School Pasadena
9am to 12pm
LA Compost is a network of community composters maintaining compost hubs throughout LA County. Their team of educators and soil enthusiasts build and facilitate cohesive composting communities for individuals and communities in shared spaces.
In this workshop, we will cover:
Basic principles of healthy soil
Composting and climate change
Simple home composting methods for newbies and seasoned soil geeks alike!
In line with the values of New Horizon's Peace Garden, our intention is to create a campus-wide compost program where students, staff and families can contribute to composting on campus. 
Join us on February 26 as we build a sizzling hot compost pile in the NHS Peace Garden, so you can see firsthand how to layer the appropriate materials!
Join Lynn Fang, soil scientist with LA Compost, to look at microscopic life inside the soil. We will have opportunities for learning how to compost on the NHS campus, at home, and in the community. Composting is an important part of becoming a zero waste community
Meet Lynn Fang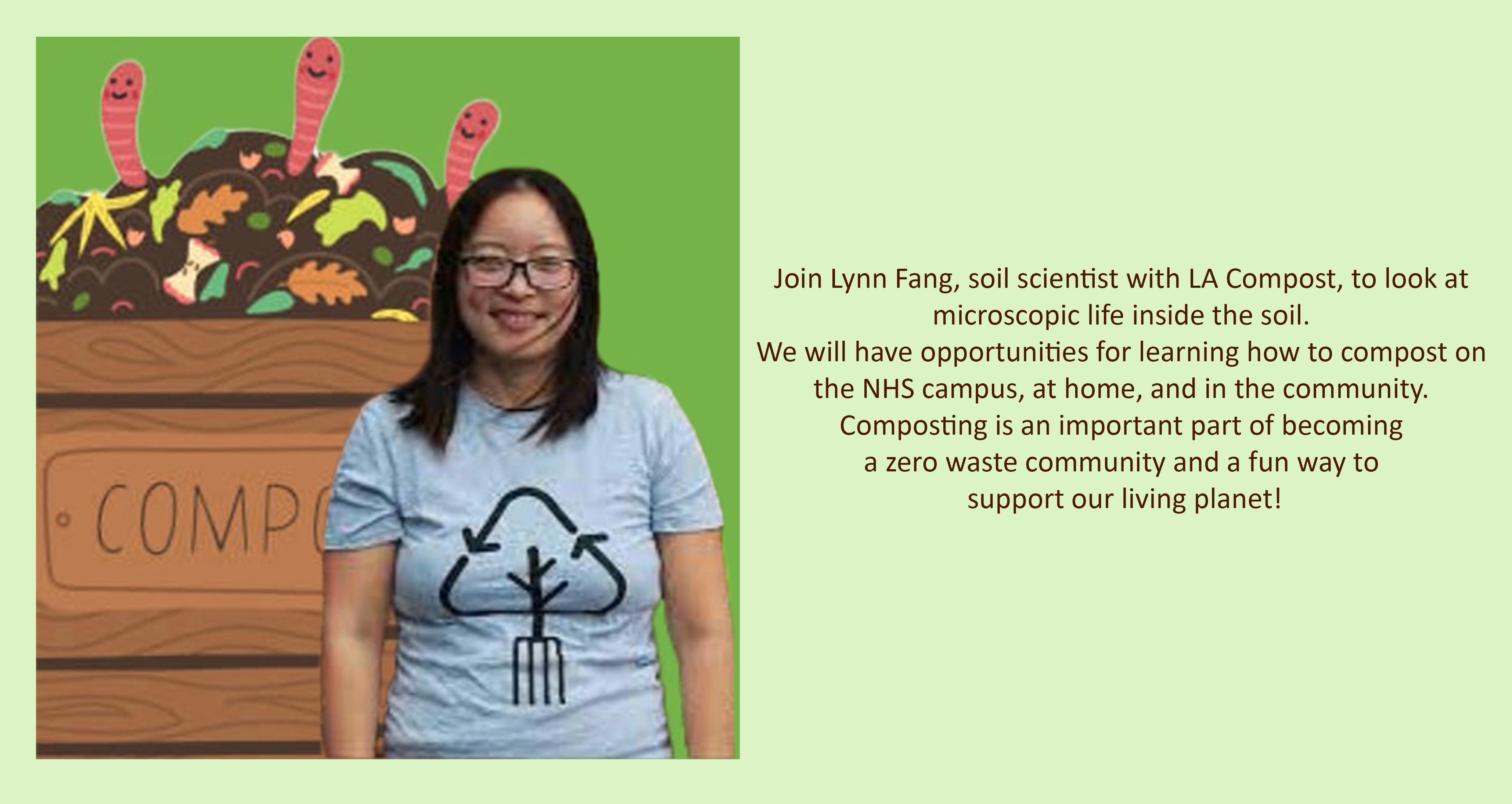 ---
Friday, January 20 - "Native Culture and Plant Relationships"(completed)
Facilitator: New Horizon School Pasadena
9am to 12pm
 Join us to learn more about native culture and the many ways it relates to plants and the environment around us. We will be meeting in the library after coffee and refreshments around 9:30 for a short presentation and then spending time in the garden.
Served as the Director and Program Coordinator for the Haramokngna American Indian Cultural Center for over 15 years and also served as the Chair of the American Indian Scholarship Fund of Southern California. Kat is an advisor to the Satwiwa American Indian Cultural Center, The Autry National Center, and the Antelope Valley Indian Museum. Kat is a member of the California Indian Basketweavers Association, and Neshkinukat, the California Indian artists network. In 2018, Kat co-organized an exhibit, inspired by "The Sweet Breathing of Plants", edited by Linda Hogan, at the LA County Arboretum library  in Arcadia. It featured a wide variety of mediums, including baskets, gourds, sculpture, ceramics, paintings, and photography focused on our connections to our Native green world. In 2019, Kat was the recipient of the prestigious cultural Dragonfly Award by the Dorothy Ramon Learning Center, which partners with tribes, museums, schools and other organizations to support Southern California's Native American cultures via research, preservation, and documentation through Ushkana Press.
Meet Kate High (Hupa)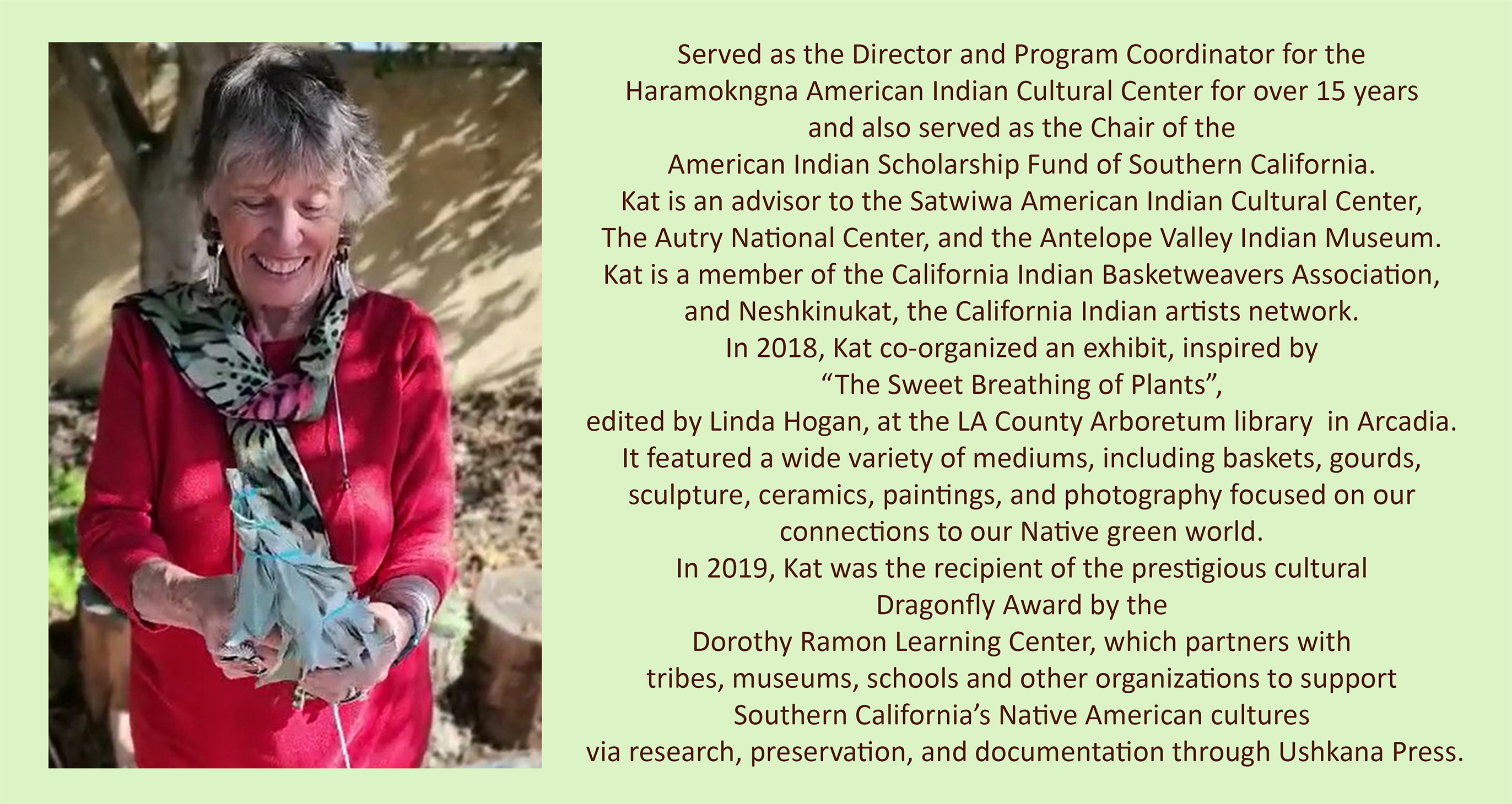 ---
Sunday, December 11 - "Nature Restoration Project: Introduction to CA Native Habitat Planting"(completed)
Facilitator: New Horizon School Pasadena
9am to 12pm
You will learn from:
Levi Brewster: New Horizon Learning Naturalist & One Earth Garden

Lola Salgado: an Environmental Documentarian and "Bee Amiga"

Pasadena Audubon Society
We will be planting and teaching about CA native habitat plants. Pasadena Audubon will be talking about why native plants are essential for local birds and Lola Salgado will be talking about CA native bees (there are over 1600 varieties!) and their relationship with native habitats.
Meet Lola Salgado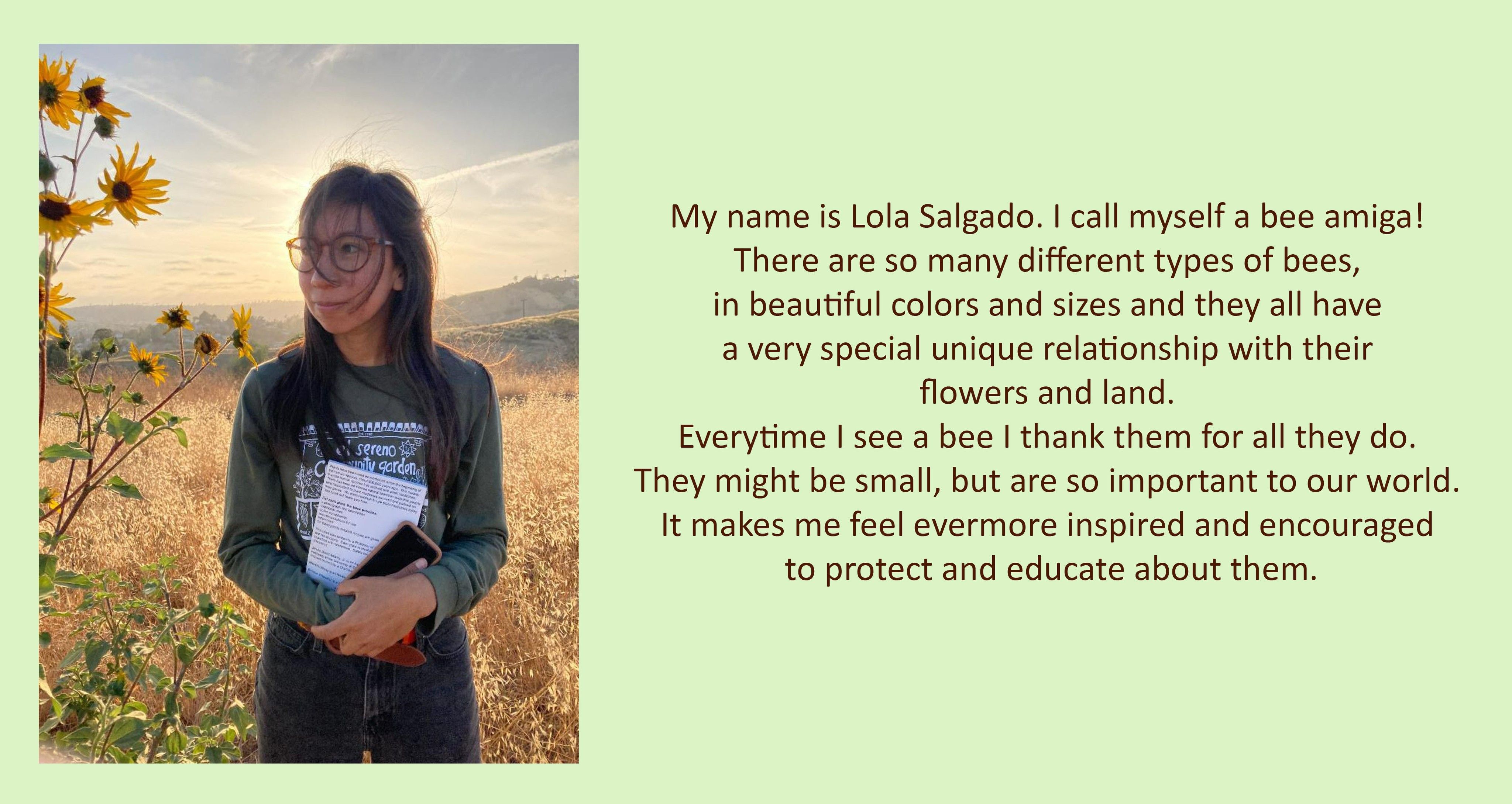 ---
Sunday, November 13 - "Nature Restoration Project"(completed)
Facilitator: Sanjay Gupta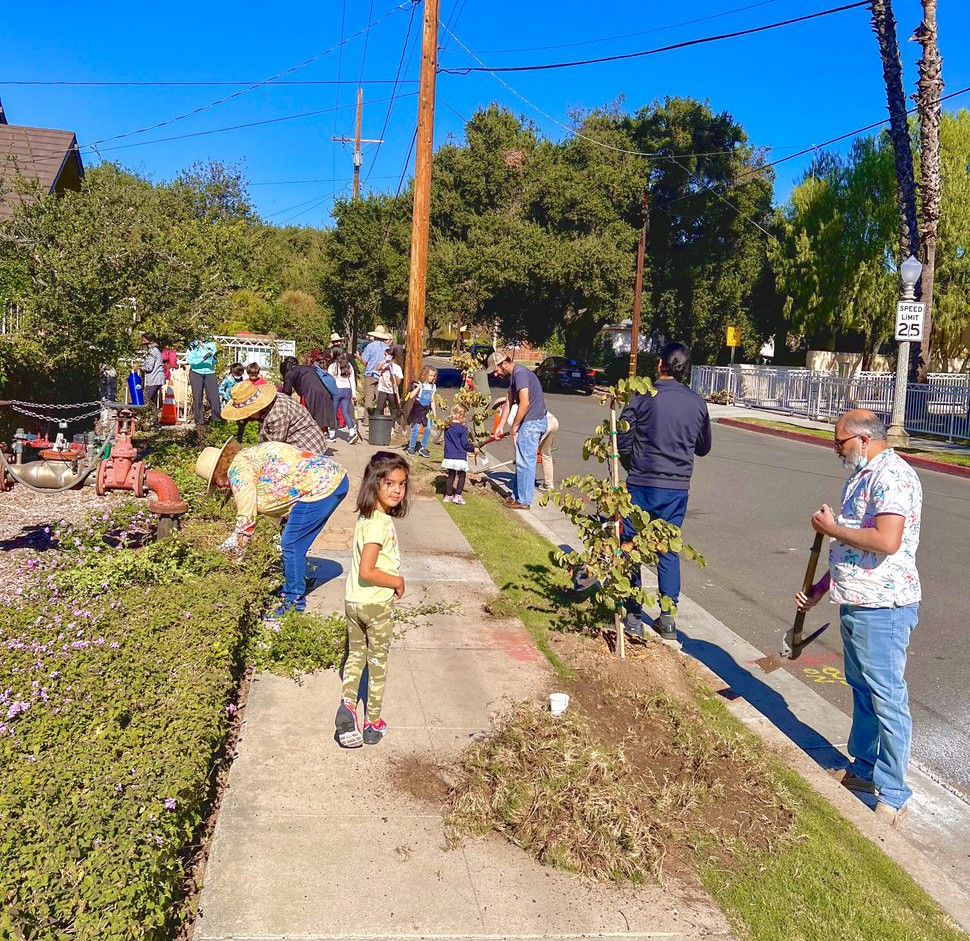 New Horizon School Pasadena has a long history of environmental stewardship through improving the health of our landscape, creating learning opportunities for our students and community, and working in partnership with other organizations toward healthier relationships with our planet.
This Fall, we are embarking on a new project to restore our parkway on Orange Grove Blvd. and Cypress Ave. to establish a new native habitat garden that will bring beauty and health to our campus and our neighborhood.
Our hope is that by restoring the land that our school is on we will improve our relationships with our living environment and offer a more beautiful and healthy space for neighbors, visitors, and our school community.
Volunteers are welcome to join our community workshops! You get to learn from our partners and experts in the field and participate in restoring the land with us.

Sunday, Nov. 13 from 9am-12pm
This Sunday, we will learn about water retention, rain harvesting and soil health! We are honored to have expert, Sanjay Gupta joining us to talk about watershed health and landscape features like berms, swales and hugels.
Everyone is welcome to join these workshops – friends, family, and neighbors! New Horizon students can even receive extra credit for participating!
Next Workshop: December 11th, 9am-12pm
*Stay tuned for 2023 workshop dates!
---