Peace Garden
Our Vision
"Instead of four walls and a ceiling like a traditional classroom, the Peace Garden — this classroom — has two walls and the sky for a ceiling"
Amira Al-Sarraf,
Head of School
The vision for a New Horizon Peace Garden, established in 2016, grew out of a desire to develop a space that not only enriches student learning and inspires nature appreciation and environmental stewardship but also serves as a place to sow seeds of peace and understanding through community building.
Our Goals
Farm-to-Table
The garden promotes the understanding of growing food locally and developing healthy eating habits.
Students will learn how to grow different types of fruits, vegetables, and herbs to be used in cooking, sold in school sales, and donated to local food banks.
Environmental Stewardship and Nature Appreciation
In the beautiful garden, students will grow to appreciate nature and the bounties of the earth.
Students will develop their responsibility to protect and constructively use and sustain the earth's resources.
STEM Proficiency
STEM refers to Science, Technology, Engineering and Math
Students will participate in a variety of learning activities that cultivate STEM proficiency.
Community-building
The Peace Garden offers the opportunity to sow the seeds of peace with one another and the community by building interfaith and educational partnerships and service learning initiatives.
Activities include community garden workshop days and donations of garden harvests to local organizations for the needy.
Meet our Learning Naturalist
Levi Brewster has been teaching and working in school gardens for over 15 years. He works on conservation and restoration of wildlands with organizations around LA County including TreePeople, River Project and Amigos de Los Rios as well as local community organizations like Altadena Town Council, Arlington Garden and Altadena Library District to improve our urban environment. He also has a background in the arts with an MFA from the California Institute for the Arts and has received special training from LifeLab, Occidental Arts & Ecology, Permaculture Academy, Responsive Classroom, Conciuos Discipline, Soka Education, and Pedagogy of the Oppressed.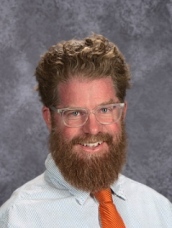 Levi Brewster
Learning Naturalist
Garden Gallery