Nurture: An environment of safety and belonging creates a community where faith and learning can be explored freely and where students can develop their gifts and talents with caring teachers and staff.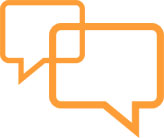 Engage: An opportunity to actively learn and explore all subject areas builds the important life and career skills of creativity, critical thinking, communication, and collaboration.

Inspire: Building confidence and self-esteem in each child's role as a scholar, Muslim, and steward of the earth is achieved through a balanced program that encourages inspired actions, spiritual discovery, service learning, and nature appreciation.

Lead: Promoting leadership throughout our programs cultivates our students' civic and community participation as American Muslims who contribute to the betterment of their nation and world.