Programs
Welcome to New Horizon School! By coming to our website, you have chosen to learn more about our wonderful school, and we are confident that a few minutes browsing through the pages will enlighten you about the unique and exciting program we offer.
Ralph Waldo Emerson once said, "Do not go where the path may lead; go instead where there is no path and leave a trail." Twenty-five years ago, New Horizon School pioneered a new trail in the history of Islamic education by setting excellence in both academics and religious education as the primary goal.
Today, fully accredited and a nationally recognized Blue Ribbon School, New Horizon is well established with a highly qualified, caring, and stable faculty which seeks to address the needs of their students, recognizing their special qualities and tapping into their varied interests and talents. We believe in providing a balanced curriculum that prepares our children academically and nurtures them spiritually. With this strong foundation, the school program allocates precious time to provide the additional focus on arts, technology, leadership, and service learning, in our effort to educate hearts and minds.
We invite you to take a tour of the website and, better yet, to come to the school with the whole family for a personalized tour. You may contact our Admissions Office to make such arrangements. We hope you take the step to give your children the gift of a New Horizon education; it will be the best investment of your life.
Path to Progress
The New Horizon Path to Progress prepares our students for their educational and life journey. The bricks that pave this pathway lay the foundation for academic and spiritual success, and consist of four key components: Nurture, Engage, Inspire, and Lead.

Nurture: An environment of safety and belonging creates a community where faith and learning can be explored freely and where students can develop their gifts and talents with caring teachers and staff.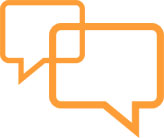 Engage: An opportunity to actively learn and explore all subject areas builds the important life and career skills of creativity, critical thinking, communication, and collaboration.

Inspire: Building confidence and self-esteem in each child's role as a scholar, Muslim, and steward of the earth is achieved through a balanced program that encourages inspired actions, spiritual discovery, service learning, and nature appreciation.

Lead: Promoting leadership throughout our programs cultivates our students' civic and community participation as American Muslims who contribute to the betterment of their nation and world.